Line by Line
Art Gallery: Dragon Rider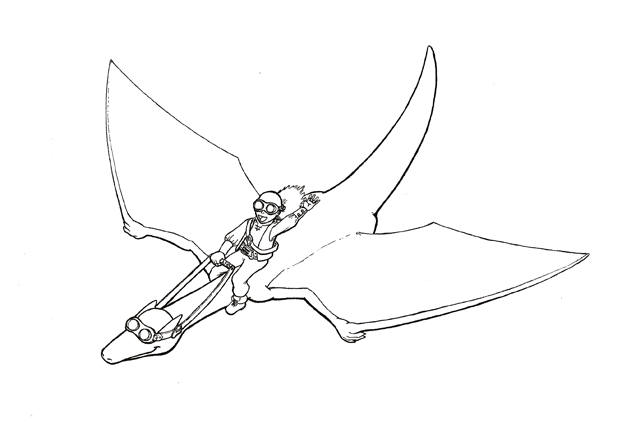 This was a gift for my little sister for Christmas 2009.
This took a long time to get right. I did several perspective studies and even made a paper cutout of the dragon. Persistence paid off, though. I'm happy with the way it turned out. (Not perfect, but close enough!)
There are a couple issues, though. For one thing, the linework is a little scratchy. I'm not sure if it's my not-so-steady hand, the rough texture of the Bristol board, or both. Either way, I need to work at a larger scale so I can work in more detail.
Overall I'm quite happy with how it turned out. So happy, in fact, that I've included a larger, higher-quality version for your viewing pleasure. View full-size version. Also see this image on deviantArt.
This image is tagged with: 2009, dragon, flying, goggles, lineart, and inked.