Line by Line
Art Gallery: Dragon Tamer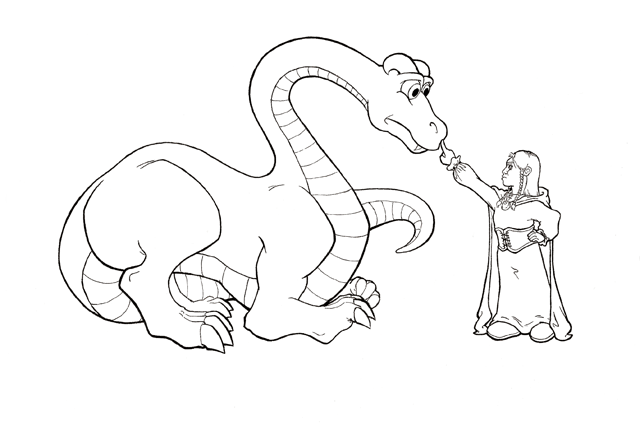 I drew this as a present for my little sister for Christmas 2009.
Looking at it now, it's not as dyamic as it could be. Poses, composition, and variation in linework could all have been pushed further. On the other hand, even if it could be better, it's not bad.
My one regret is that I wanted to include some kind of shading, hence the lack of detail on the back foot. I planned on just hatching it, but it looked out-of-place with no other hatching anywhere on the image.
This image is tagged with: 2009, dragon, lineart, and inked.

Newer: Bored Foxgirl Line Art | Gallery | Oldest: Dragon Rider